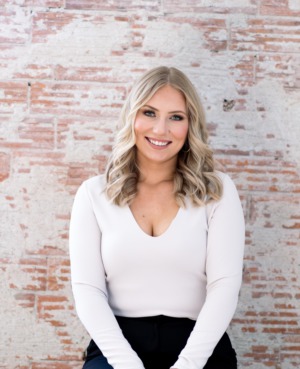 I am a passionate realtor who has a deep love for real estate and helping people achieve their dream of owning a home! With over 6 years of experience in the industry, I have built a reputation as a trusted advisor and advocate for my clients. I have plenty of background knowledge in this industry as I once worked as an assistant for an entire brokerage. I have worked with clients from all walks of life, and out of province buyers each with their own unique set of needs and challenges and take great pride in my ability to listen to my clients and understand their goals, whether they are first-time homebuyers, seasoned investors, or retirees looking to downsize. For me, real estate is not just a job, it's a way of life. I love the thrill of the hunt, the excitement of finding the perfect home for my clients, and the satisfaction of negotiating a great deal on their behalf.  
My expertise in the local real estate market, combined with my exceptional negotiating skills, allows me to get the best possible results for my clients.  I understand that buying or selling a home can be an emotional and stressful experience, it is my goal to make the process smooth and stress-free to leave you with great results.   
A little bit about me is I was born in Regina, Saskatchewan, and moved to Alberta with my family in 2001 and have been here ever since! I've been in the customer service industry for over 10 years at multiple hot spots and locations which has given me the opportunity to make many connections over the years. I spend most of my time with my Husband Scott, at my parent's farm with the chickens & cows, and listening to my favorite podcasts walking my dog! Oh, I also love watching the Rough Riders play!  
I want to create a great experience for you from the first phone call, right to handing you your keys, putting the sold sign on your home, and even after! I am committed to delivering exceptional service and results that exceed their expectations. Let's chat, and get you started!