Ashlea Cummerford
Real Estate Agent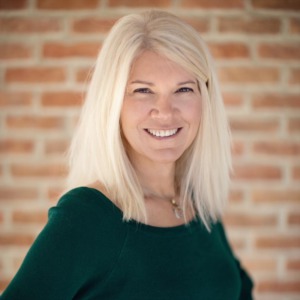 Ashlea has lived in Red Deer her whole life, growing up on a farm just south of Red Deer. Prior to becoming a real estate agent she was a LPN, and a stay at home mom for 13 years! But she has now been selling real estate since 2007. One of main reasons she became a real estate agent was becase she loves looking at land and redoing houses. Over the years her favourite part of her job is helping people find their dream property or perfect flip house. The most important factor in helping a client buy or sell a home is to always be positive and helpful, and do your due diligence on everything you can. 
Ashlea has four children that all live in Red Deer, the oldest being 29 and the youngest being 21. As well as 5 grandchildren, she always will have her handsful outside of work! In her free time Ashlea likes to spend most of her time with her grandkids and she loves to spend time vactioning in Mexico. She also loves to spend time with her dogs, and she has been breeding Australian Labradoodles for 8 years! She loves all places in Mexico and in Costa Rica, the biggest requirement being warm weather and beaches!
Her most valued treasures are her children and grandchildren, as well as family and friends. She enjoys long walks with her dogs and friends, and drives to the mountains. Planning vacations, as well as flower gardneing and yard work are just a few more of her out of work passions. Her biggest role models in her life are her mom and her dad.