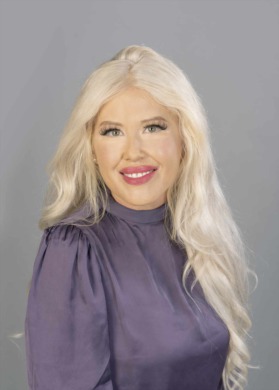 Cheryl, a Realtor at Coldwell Banker Ontrack Realty, brings a heartfelt approach to Real Estate. Hailing from North Battleford, Saskatchewan, Cheryl's journey is one of nurturing and transformation.
Before her Real Estate career, Cheryl devoted herself to raising her children and providing childcare from her own day home. Inspired by her own experience of buying and selling homes and the impact of a dedicated Realtor, Cheryl found her calling in helping others navigate the same journey.
Cheryl's commitment to helping people find their perfect homes is matched only by her passion for family. With a close-knit bond, she, her kids, and her two German Shepherds share their time playing and exploring together. Beyond real estate, Cheryl finds joy in ballet, horses, and the sweeping landscapes of Saskatchewan.
For Cheryl, family is the cornerstone. Their frequent visits and shared moments underscore the importance of connections, just as she connects clients with their ideal homes. Cheryl's journey is one of compassion, dedication, and a profound understanding of the significance of "home".