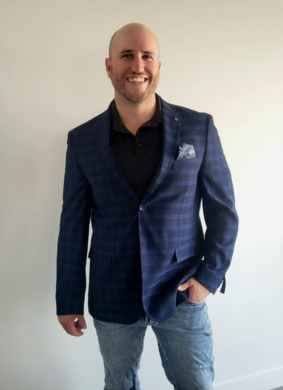 Dan was born in Calgary but has spent most of his life living in Sylvan Lake. He got his license in 2022, and prior to being a Realtor Dan was a personal trainer. A big reason he decided to get into Real Estate is because of the genuine connections you create with new people, and he enjoys helping others to achieve their goals. The thing Dan likes most about Real Estate is the interaction you get with all kinds of different
people.
Health and fitness are among Dan's top interests, as well as golfing and football, Dan coaches' bantam football in Sylvan Lake. Dan's family all closely live around the Sylvan Lake area, and they are something he cherishes and values. His biggest passion that gets him out of bed in the morning, is his desire to help other achieve their goals. Dan likes being in roles that enable him to coach others or help them out with big life changes, anywhere from getting their health back in order, becoming the best football player they can be, or purchasing their first home!
Dan enjoys visiting anywhere with warm weather, mainly due to the cold weather we can get in Alberta he loves to get out to somewhere with nice hot weather! When it comes to favorite books or movies, The 10x Rule by Grant Cardone was a great read, but also so were the game of thrones novels! His favorite quote would have to be " I'm not telling you its going to be easy- I'm telling you it will be worth it" - Art Williams.