George Johanson
Real Estate Agent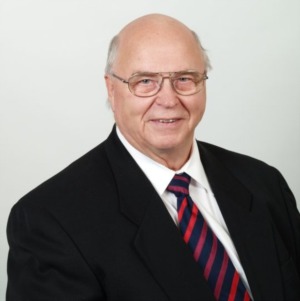 George, born and raised in the Burnt Lake District west of Red Deer, graduated from Lindsay Thurber Comprehensive High School in Red Deer. After high school, George attended the University of Calgary majoring in Mathematics.
George's wife Marie, born and raised in the Centerville District southwest of Sylvan Lake, completed high school and one year of college at Canadian University College. After College, Marie attended the University of Calgary majoring in Elementary Education.
Prior to going into real estate George and Marie were educators. George taught mathematics for thirty-two years. Marie taught music for thirty-five years, seventeen years in the classroom and private lessons for the balance of the time. In addition to teaching Marie took numerous choral groups to Music Festivals and has directed several choirs in Central Alberta.
From 1972 to 1993 George and Marie owned and operated a farm. During this time they had a beef operation of approximately 140 commercial cows. In addition to the commercial cows they had a Full Blood Maine-Anjou herd of approximately 40 cows. They participated in major livestock shows in Edmonton, Red Deer, Calgary and Regina winning many prizes with their show cattle. In 1986 the commercial herd was dispersed, however the purebred herd was maintained. In 1993 George and Marie sold the farming operation to their youngest son and they started a new career in real estate. George has been in Real Estate for over 25 years, specializing in residential, acreages and farms.
Ready to talk about your Red Deer real estate goals? Contact me today: I'm ready to listen