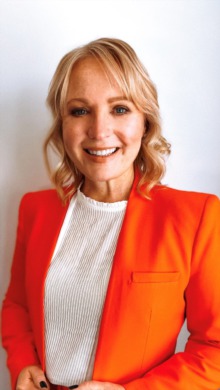 Within the first five minutes of meeting Jacquie, she will probably have you talking about real estate. Jacquie has been active in the real estate industry since 1991, when she purchased her first investment property. Since then, she has purchased, renovated, lived in and sold a multitude of properties in the central Alberta area, while raising a family and working fulltime as a Rehabilitation Practitioner.
You may recognize Jacquie from your child's school, where she has worked with children for fifteen years; helping them with their learning, their Physio, their Occupational or Speech and Language needs. Prior to working in the education sector, she was the director of a nonprofit organization, and she also worked in assisted living with our senior population.
Jacquie has an amazing ability to make others feel like they are being taken care of, she takes on the stress for you, ensuring every step of buying or selling your home is a smooth process. She knows how to advocate for her clients, she listens to their needs, and she uses her amazing negotiating skills to make it happen. When you meet her, you will feel an instant connection, your relationship is important to her, and it is a relationship that will more than likely go beyond the buying or selling of your home.
Jacquie and her family have owned properties in Sylvan Lake since 1991 and have chosen to reside there full time since 2012. You will find Jacquie coordinating the local beach cleanup, volunteering at local events, planning the community block party, biking along the lake with her husband ........... oh and of course, looking at real estate!!
"I would be honoured to assist you with buying or selling your home. My goal is to listen, guide and inform you and to do so effectively and efficiently. I will take care of you every step of the way."