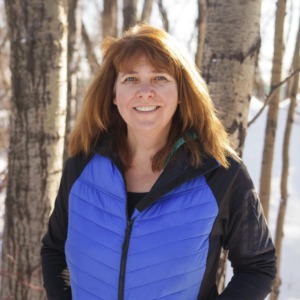 Hailing from Picture Butte, Alberta, Karen is a Realtor with a career spanning since 2006. Her journey to Real Estate was guided by a diverse background that includes roles as a unit clerk in the fast-paced Emergency room and an Emergency Medical Technician (EMT) on the ambulance. She's also worn the hat of an entrepreneur, owning a kids' store and embracing motherhood. These experiences have equipped her with a deep understanding of people's needs and aspirations.
Karen's heart lies in helping people achieve their dreams of home ownership. For her, Real Estate isn't just about transactions; it's about building connections and making dreams a reality.
What she treasures most about the real estate world is the opportunity to meet new and interesting people, each with their unique stories and desires. Her joy comes from assisting them in finding a place they can truly call home, where they can create memories and build their lives.
Beyond her professional life, Karen enjoys golf, basketball, reading, and games like American Mahjong. Her commitment to her community extends to her role as a volunteer firefighter in Forestburg, Alberta, where she proudly holds the position of captain.
In her free time, Karen relishes moments with her family and continues her dedication to various volunteer groups. Family and friendship are at the core of her life, shaping her values and guiding her path.
Karen is married to her wonderful husband and has raised seven boys, with six grandchildren and two great-grandchildren adding to the joy of her life.
To achieve success in helping clients buy or sell their homes, Karen's key attributes include responsiveness, dedication, and a keen ability to listen. She tirelessly works to make her clients' dreams a reality.
Karen's passion for life and her enthusiasm for each new day motivate her to embrace the unexpected. She believes in making the most of every moment, recognizing the preciousness of life.
Her favorite place to unwind is Mexico, where the warm and relaxing atmosphere offers a perfect escape from the daily hustle and bustle.
In 2022, Karen's dedication and excellence in her Real Estate career earned her recognition as second in Alberta and the seventh for number of units in all of Canada for Coldwell Banker.
With her commitment, diverse experiences, and unwavering dedication to her clients, Karen shines as a real estate agent, making dreams come true, one property at a time.