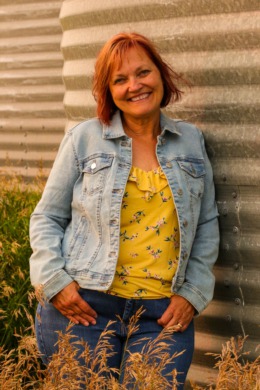 Hi!  My name is Susan Cramer.  An Albertan all my life, I joined the Coldwell Banker OnTrack Realty family in April, 2021. I spent 30+ years as an IT project management professional and consultant before making the switch. My only regret is not doing it sooner. I was born to sell real estate – it just took me a while to wake up and realize it!   
Dave, my husband, and I sold our Calgary family home and our renovation company early in 2019, moving permanently to our lake residence on Gleniffer Lake. No strangers to the area, we've owned, weekended and vacationed here since 1994.  We love Central Alberta and are proud to call it home. 
My career and business owner experiences help me to excel at recognizing when a renovation project will increase the value in your home, to advise you on how to "stage your home on dime" to encourage buyers to buy, and to make sure all the T's are crossed and I's are dotted throughout the buying and selling processes.
Contact me today. Let me share my passion for service and your success to close your next recreation, residential, or acreage real estate transaction.
Testimonials
Her reputation was the main reason we chose Susan Cramer as our Realtor. She was very professional, friendly and knowledgeable. We were well and promptly informed throughout the process. Susan was great about everything and we would not hesitate to highly recommend her. Susan Cramer went above and beyond our expectations.
Tom and Donna, Calgary
I highly recommend Susan Cramer of Coldwell Banker. Not only was she very knowledgeable, she was extremely easy to deal with and I am sure she did her very best on our behalf. If I am ever in need of an agent again, I will contact Susan first.
Marie, Bowden
Susan is a kind thoughtful person that gets..."this is a big deal to sell my home." She kept me feeling connected by being a good listener and sharing information in a timely manner. She showed respect for everyone involved. I wouldn't change anything about the experience with Susan Cramer.
Nancy, Lacombe
Susan Cramer is genuine and goes out of her way to assist her clients. She was patient and helped us to negotiate a fair purchase price. We would recommend Susan to family and friends because we trust she would have their best interests in mind.
Pauline, Carefree Resort
I highly recommend Susan Cramer to anyone that wants to sell or find a property. Susan is extremely knowledgeable about the area (Gleniffer Lake). She is very open and honest about the details regarding the property. Susan is also very thorough. After our offer was accepted, she provide a very detailed list of follow up tasks.
Alan, Gleniffer Lake Resort