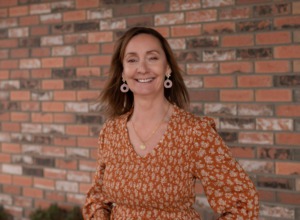 Tammi Henke was born in Manitoba and moved to Alberta with her dad at the young age of 7. Before becoming a licensed Real Estate Agent in early 2023 Tammi was a drummer for a country and western band TC & Company. She's also taught yoga for the past 16 years and enjoys practicing in her spare time. Tammi has also sewn costumes for this year's season finale for the tv show Heartland. She's currently a volunteer within her community
on 3 different boards. Tammi is currently the president of the Water Valley Arts and Wellness Foundation, she holds a spot on the board for Cremona Engagement Site and Cremona Recreation and Cultural Funding.
Tammi decided to become a Realtor because she always loved house shopping and has always held curiosity for our local Real Estate market here in Central Alberta. She brings with her many years' experience working with events.
Tammi's favourite quote is "Life is full of beauty, notice it. Only then will you know how truly blessed you are to still be here. Also, be thankful for the things you have and don't focus on the things you don't have. Love yourself regardless of what anyone thinks of you. And always remember that life is too short to be anything but happy" – Unknown.